Car Accident Lawyer
A car accident lawyer is a legal professional who focuses on representing individuals who have been injured in motor vehicle accidents. They are knowledgeable about personal injury law and can help you navigate the complexities of the legal process. Car accident lawyers handle cases involving all types of motor vehicles, including cars, motorcycles, semi-trucks, and buses. The lawyer will work hard to help you receive fair and just compensation for your losses, including medical bills, lost wages, pain and suffering, and other damages. They may also work to negotiate settlements with the insurance companies involved in the accident, and try your claim in a jury trial if necessary.
In Indiana alone, the number of traffic accidents with injuries has risen sharply in recent years. If you have been involved in a car accident, it is important to know exactly what a car accident lawyer does and when is it too late to get a lawyer for a car accident who can help protect your best interests. It also may be helpful to know that there is most likely a car accident lawyer near you who offers free consultations.
What does a car accident lawyer do?
A car accident lawyer focuses on helping people who are injured in auto accidents to receive compensation for their losses. They can advise you on the best course of action following an accident and protect your best interests throughout the legal process. A car accident lawyer will often review evidence such as; police reports, witness statements, medical records, and photographs and videos related to the incident. They can assist with filing a claim for compensation, representing individuals in court proceedings, and negotiating settlements.
The best car accident lawyers work hard to maximize the value of any claims or settlements you are entitled to, as well as to provide guidance and advice throughout the process. They are knowledgeable about state and federal laws that govern motor vehicle accidents, so they can advise their clients on how best to protect their interests.
Is it worth hiring an attorney for a car accident?
It is often worth getting an attorney for a car accident, because an experienced car accident lawyer can help you seek a settlement for your injuries and loss of property, as well as any medical bills or pain and suffering caused by the crash. They understand the laws in Indiana and can help make it possible for you to get a favorable outcome from your case. They can also provide advice and guidance throughout the process, so you feel informed about what is happening with your claim. If a fair settlement cannot be reached, they can help fight for your best interests in court. A car accident lawyer is an invaluable asset when it comes to getting compensation for medical bills, lost wages, and other damages incurred from an auto accident.
What are most lawyer fees for a car accident?
The fees for a car accident lawyer will vary depending on the complexity of your case and the type of lawyer you choose. Generally, most lawyers that handle car accident cases charge a contingency fee. In addition, there will be expenses associated with pursuing your claim that are advanced by your car accident lawyer.
Contingency fees are a percentage of the total award or settlement you receive—a lawsuit settlement percentage—usually ranging from 33%–40%. With a contingency fee structure, the lawyer agrees to represent a client on their car accident case and only be paid if they secure compensation for the client. In other words, if the lawyer does not win or settle your case, you do not owe attorney fees. The lawyer will usually front all costs related to preparing your case, such as court fees and expert witness fees, and will be reimbursed for these once you receive a settlement or award. This makes it easier for people who have been injured in car accidents to access legal representation without having to pay up front.
If you do not fully understand the fee structure with a car accident attorney, you should ask for an explanation before signing the agreement.
When is it too late to get a lawyer for a car accident?
The statute of limitations in car accident cases varies from state to state. In Indiana, it is two years. This means that you must file a lawsuit within two years of the date of your accident to pursue any legal remedy available to you. If you wait longer than two years, it will usually be too late to get a lawyer for your car accident and ultimately receive compensation. Therefore, it is important to contact a car accident lawyer as soon as possible after your accident. An experienced attorney can help you better understand the details of your case and develop an effective legal strategy for pursuing your claim. If you have been involved in a car accident and are considering hiring an attorney, don't hesitate or wait too long to call a car accident lawyer.
How much are most car accident settlements?
Typical car accident settlement amounts vary depending on the severity of the damages and injuries caused by the incident. Generally, minor property damage such as a dented bumper may result in a smaller settlement while more serious bodily harm or totaled vehicles often lead to larger settlements. Typical car accident settlements involve compensating victims for medical bills, lost wages, pain and suffering, and other related damages. Depending on the facts of the crash, punitive damages may also be awarded to punish the at-fault party and deter similar behavior in the future.
Typical car accident settlement amounts with no injury may result in a property damage settlement but will not result in a personal injury settlement.
The average settlement for a car accident with back and neck injury depends on the severity of the injury, previous medical history, associated medical costs, and other factors. In most cases, an injured person can expect to receive a settlement that covers their expenses related to the accident such as medical bills and lost wages. The amount of compensation may also include a payment for pain and suffering. Depending on the circumstances, some settlements may be higher or lower. No matter what kind of car accident you've had, it is important to remember that insurance companies are often reluctant to pay out large sums and may try to offer a low settlement amount. An experienced car accident lawyer can help facilitate a settlement for an injured person. They will use their knowledge of the legal system to investigate the accident, build a strong case, and negotiate with insurance companies on behalf of the client.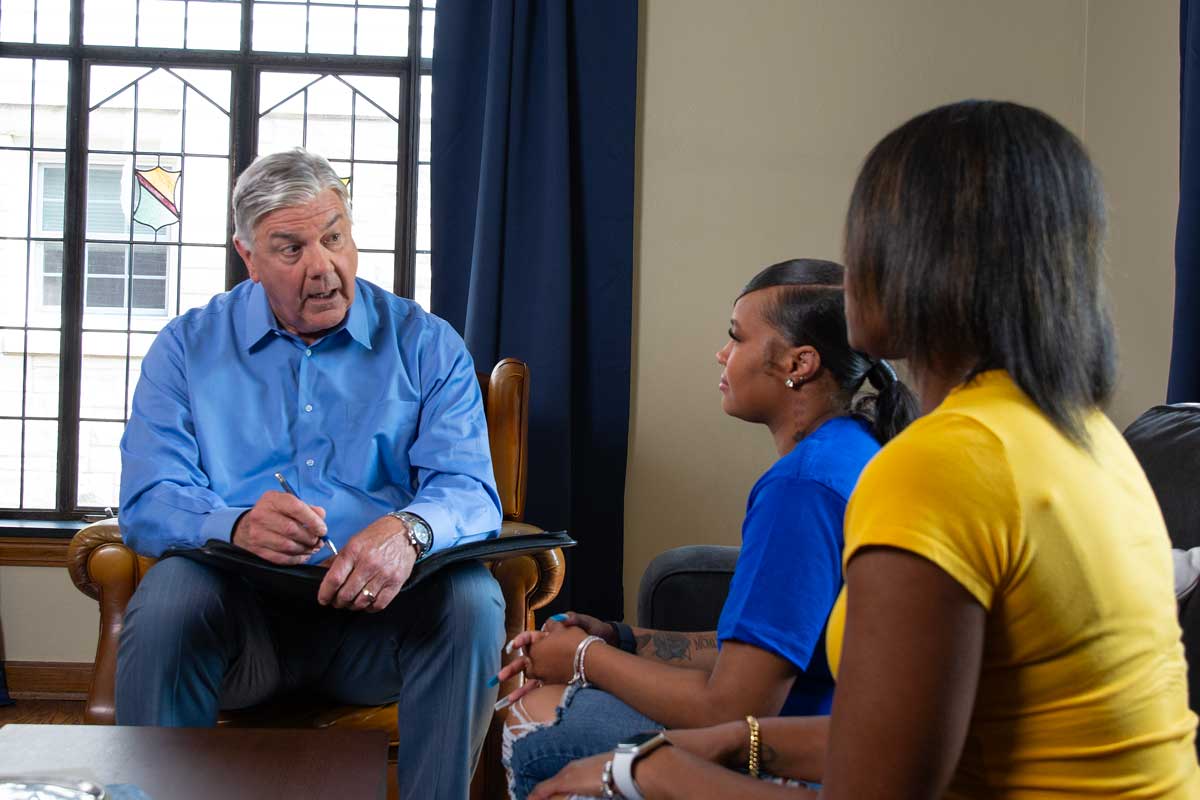 Can I settle my own car accident?
Yes, it is possible for you to settle your own car accident without involving an attorney or going through the court system; however, it is wise to consult with a car accident lawyer before attempting to settle your case on your own. If you were involved in a minor fender bender, it is possible that you can settle the claim yourself by negotiating a settlement with the other party and their insurance company. This can be done through direct negotiations or through an insurance claims adjuster. However, if your car accident involves more serious damage or injuries to yourself and/or your vehicle, it is best to contact an experienced car accident lawyer for assistance. They can help you negotiate the compensation to which you may be entitled to. They can also advise you of any potential legal issues that could arise from the accident and help you take steps to protect your rights.
It is important to know that settling a car accident case requires knowledge of the law and negotiation skills that most people do not have. Furthermore, insurance companies are often reluctant to pay out fair settlements for cases where individuals represent themselves. If you have been in an accident, there are important dates that you must remember. If you forget them, you may lose your legal rights. A lawyer can help by looking at the details of what happened and working to get a fair settlement for you. Often times they can get more money than if you tried to settle it on your own.
How much does a lawyer get from a car accident settlement?
The amount a lawyer gets from a car accident settlement depends on the type of fee arrangement they have with their client. Generally, lawyers will charge a percentage of the overall settlement amount. The lawsuit settlement percentage can range anywhere from 33% to 40%, depending on the nature of the case and the work involved in securing a favorable settlement. It is important to take the time to learn about each lawyer's fee arrangement and make sure you are comfortable with it before proceeding. The best car accident lawyers will be honest and transparent about their fees, and some will adjust their fee to ensure they receive no more than their clients.
What percentage do most injury lawyers take?
Most injury lawyers typically take between 33%-40% of the total amount recovered in a settlement or jury verdict. It is important to note that this percentage may vary depending on the facts and circumstances of your case; however, it is generally accepted as the standard fee for car accident lawyers and is used to compensate them for their work and time devoted to your case.
It is important to discuss fees with your lawyer before signing on, so that you understand the cost of their services. It is also important to always ask for a written agreement that outlines all the terms of their fee arrangement. This will help protect you and reduce the chance of a miscommunication about the fee structure. Be sure to discuss any additional costs with your lawyer and make sure they are included in the written agreement.
How do lawyers negotiate settlements?
A car accident lawyer negotiates settlements on behalf of their clients by assessing the strengths and weaknesses of both sides to help them come up with an agreement that everyone is happy with. In most cases, they will try to negotiate a settlement prior to taking legal action, as this is usually the quickest and most cost-effective way to resolve a dispute. When negotiating a settlement, lawyers typically work to increase the likelihood that their client receives fair compensation for their injuries and losses. This often involves filing claims against an insurance company or other responsible party in order to secure a financial award that covers medical bills, lost wages, ongoing care expenses, pain and suffering, property damage costs and more. In addition to money, lawyers may also seek other forms of relief such as an apology or a promise to take corrective action in order to prevent similar incidents from occurring in the future. Ultimately, car accident lawyers strive to get their clients the best outcome possible.
When are attorney fees awarded?
Generally in Indiana, a party must pay their own attorney fees unless there is a specific statute that permits an award of attorney fees. An award of attorney fees means that the other party will be responsible for paying your legal fees. The Indiana Wrongful Death Statute is an example of a specific statute that allows for the recovery of attorney fees in addition to other damages which may be recovered. However, the majority of injured parties in Indiana car accidents must pay their own attorney fees. Most car accident cases in Indiana are handled on a contingency fee basis. A contingency fee means that the attorney will be paid a percentage of the settlement or judgment at the end of the case. A car accident attorney working under a contingency fee will enter into a fee agreement with the client prior to beginning any work on the case. Under a contingency fee agreement, you are not required to pay upfront. It is important to read the agreement and be certain that you understand the terms before signing it. Consulting a car accident lawyer is a good first step toward understanding all aspects of the legal process and your financial obligations before entering into an agreement.
What is the average percentage for attorney fees?
The average percentage for attorney fees can vary depending on the type of case. Generally speaking, car accident lawyers may charge anywhere from 33% to 40% in legal fees. A good attorney will discuss their fee structure up front, so you know what to expect and understand how they plan to bill you for attorney fees and costs.
Do you have to pay your medical bills from a personal injury settlement?
When it comes to paying medical bills after a personal injury settlement, the answer is not always straightforward. You will be responsible for any outstanding medical bills that were incurred. Depending on the facts and circumstances surrounding your case, the final outcome may include some form of compensation from your auto insurance company or other parties involved in the settlement agreement. It is important to speak with your attorney to gain a better understanding of how your medical bills will be handled during a personal injury settlement, and if your lawyer will be negotiating medical bills after settlement. As each case is unique, it is best to discuss the specifics with an experienced lawyer who understands the intricacies of personal injury law.
What if my medical bills are more than my settlement?
If your medical bills are more than your car accident settlement, you may be facing a difficult financial situation. It is important to speak with an experienced car accident lawyer who can help you understand your rights and options. They can help you navigate the settlement process and obtain a resolution on your medical bills.
How much can car accident lawyers reduce medical bills?
Car accident lawyers can help reduce medical bills associated with an accident in a variety of ways such as negotiating with the medical provider, negotiating with the health insurance carrier regarding their right to reimbursement for medical bills paid, and negotiating any outstanding balances owed to debt collectors. Ultimately, the amount of savings you get will depend on your case and your car accident lawyer's skill and expertise.
Do lawyers get paid before medical bills?
In most cases, car accident lawyers are paid before medical bills. When a settlement is reached your attorney fees and costs are calculated before medical bills are paid. In some instances certain health plans demand to be paid first. There are those attorneys, however, that calculate their attorney fees in a manner to ensure the client receives the same or more compensation. It is important to speak with a lawyer to determine how your particular situation will work out.
Car Accident Lawyers: In Summary
Car accident lawyers are an essential part of the legal system, providing help and support to those who have been injured due to the negligence of another driver. They provide a vital bridge between victims and insurance companies, fighting for fair compensation. They can also be instrumental in helping victims through the legal process so the victims can focus on recovering from the physical and emotional trauma caused by an accident. It is important for those who have been involved in a car accident to seek out experienced legal representation so they can receive the justice they deserve.